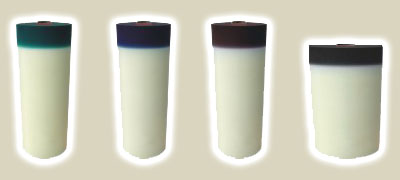 Products


We can produce the specification according to your special request
-----------------------------------------------------------------------
Packing

Every layer of PVB film rolls should be separated by PE film and vacuumed by aluminum foil, and put into wooden cases. The finished qualified product should be enclosed with the conformity certification, quality feedback card, and packing list, etc.
Transportation
Avoid exposing to the sun and rain and vigorous shaking during transportation.
Storage
The product should be stocked in a clean warehouse and normal temperature. It is prohibited to leave it under direct sunlight. Once the packing is broken or opened, it should be stocked under temperature of 20℃±5℃ and in a relative humidity of 20%-40%.
Guarantee period
If well-packaged and under the normal temperature, the product has a quality guarantee
of 2 years
Technical Parameter
PVB film with topshade(green,blue)

PVB film is a macromolecule material molded by polyvinyl butyral resin that is
plastificated and extruded by plasticity DHA. PVB film, with the excellent light
transparent performance, heat resisting and cold-resisting, elasticity, is well-sticking to
inorganic glass and becoming the best gluey material in the world of making laminated
safety glass at present
Width of PVB film as per your request